Please read our park rules and make your children and visitors aware of them. They are designed for your safety and to foster a friendly atmosphere with consideration for your neighbor and to ensure fairness to all campers.
Register Immediately Upon Arrival
Reservations
To reserve a site, we must have first day's payment when reserving site. Check-out time is 2:00pm. Our check-out time will be enforced! If you choose to stay over, 1/2 the daily fee will be charged to you.
Holidays
3-Night Minimum - PAID IN FULL TO RESERVE.
No Refunds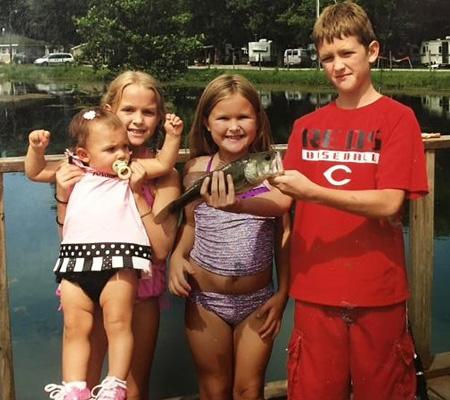 Quiet Hours
Sunday-Thursday: 10pm - 8am
Fridays & Saturdays: 12am-8am
No loud stereos at any time. At no time should your site disturb others.
CHILDREN IN THEIR OWN CAMP BY 11PM
No bikes after dark. Parents - YOU are responsible to make sure your children are at your site.
MINORS MAY NOT CAMP WITHOUT A PARENT OR DESIGNATED ADULT IN CHARGE.
CAMPFIRES are permitted only in below-ground fire rings. No fires on grass.
ONE TABLE & ONE FIRE RING per site
NO FIREARMS OR FIREWORKS per site
ONE CAR PER SITE park extra cars along lake
VISITORS - $2 PER PERSON, NOON UNTIL 7PM
Stillwater Beach Campground is a fee-access park. All persons must check in, pay $2.00 to park along the lake, pay to swim, fish, and other activities. "Guests" are any persons not on the lease. All cars must have a pass. Anyone without a pass will be asked to leave. All guests must leave by 7:00pm. Gates will be closed at 12:00am. Anyone her after 7:00pm must pay $4.00.
YOU ARE RESPONSIBLE FOR YOUR VISITORS.
FEE IS CHARGED FOR PARTIES, REUNIONS, etc..
Swimming
Swimming only when guard is on duty (Under 8 yrs. with a parent)
Enter and leave swim area through beach house. No smoking or glass bottles in swim area.
Pets on Leash
Do not leave pets unattended. Clean up after them. No pets in swim area or showers. Pets must have their tags and shots.
NO EXCESSIVE ALCOHOL.
Alcohol is permitted at your campsite. Walking or driving is NOT. NO DRUGS.
General Park Consideration
GARBAGE MUST BE PUT IN PLASTIC BAGS. Please put all trash in DUMPSTER.
DO NOT CUT OR MAR TREES. No chain saws.
Golf Carts: Seasonal campers only, unless approved by management. Must register and show proof of insurance. (No children are permitted to drive. No horseplay or speeding.)
Motorcycles, Motor Bikes, No Scooters permitted if they are your only means of transportation. May be ridden from main road to camper only. Absolutely no recreational vehicles. No bikes on levy. No bikes after dark.
Fishing
Fishing is permitted without a license (at no charge) for registered campers. Catch and release only.