Check-In Time: 300 - 8:00 AM | Check-Out Time: 2:00 PM
Check-out time is enforced! If you choose to stay over, 1/2 the daily fee will be charged to you.
Rates Includes: Sites are one-family sites with up to 2 adults and 2 children in one unit.
One camping unit per site - this includes tents.
Swimming, fishing, playground, shower house, disposal station and pets are included.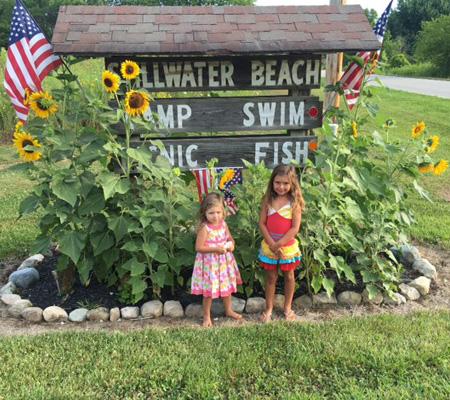 Daily
Camper with Electric & Sewer: $36.00 Weekly: $225.00
Camper with Electric: $33.00 Weekly: $200.00
Tent Rate with Electric: $29.00 Weekly $180.00
Air Conditioner or Heater: $4.00 per Day
Holidays: 3-Night Minimum
Must be paid in advance for reservation
Monthly Rates: $400.00 Plus Electric
Additional Overnight Fees:
Child: $2.00 (no charge under 2 years)
Adult: $4.00 (in same unit)
*Anyone here after 7:00pm will be charged the overnight fee.
Visitors: Child $2.00 per person/Adult $4.00
All visitors must register at the office, pay their fee & receive a visitor car pass & wristband. Visitors must park out front of Campground in the designated parking area. No visitors are permitted to park inside the Campground.
Seasonal Rates:
April 4th thru October 7th
Without Sewer: prices start at $1000.00
With Sewer: prices start at $1500.00 (includes dependent children)
*Rate quoted is a camping rate; site prices may vary. Four people per site. You pay your electric. Installment plan available.